Live: Frank Black
Urban Lounge, Salt Lake City 8/9/06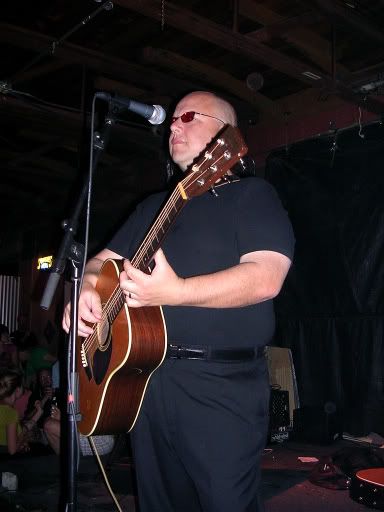 The Pixies frontman showed up alone and in black, armed with nothing but an acoustic guitar and a steely mettle. He spoke little to the sold out room, but tore through songs spanning almost twenty years, adding new flavors to many old favorites.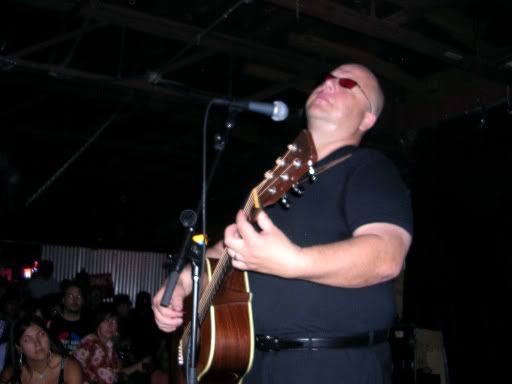 The setlist included selections from both The Pixies and The Catholics, as well as solo material that included last year's
Honeycomb
, this year's
Fast Man Raider Man
, and older gems like "Los Angeles," "Headache," and "Abstract Plain." The Pixies content tended toward the lesser known, with numbers like "Nimrod's Son," "Cactus," and "Mr. Grieves," delighting many who at the same time were unsure how to react when Black teased them with the first few strains of "Where Is My Mind?" and "Caribou" only to abort them with an evil grin.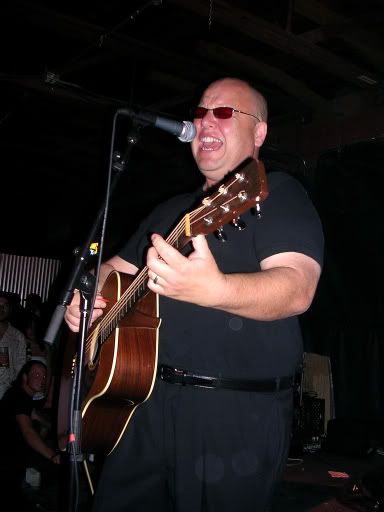 "Don't you know they speak...vaude-vill-ee-annnn..."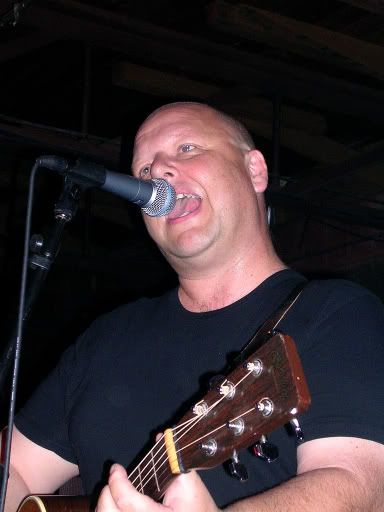 Many more to see
here...