Live:
The Friends of Rock n' Roll
First National Bar, Pocatello, ID 9/9/06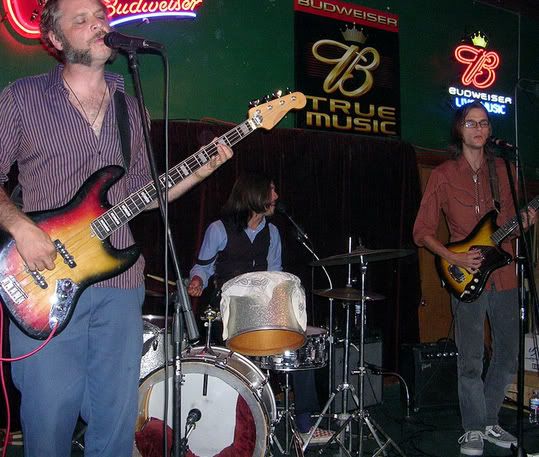 With a shiny new EP under their belts, Portland, OR's Friends of Rock n' Roll began a national tour in Pocatello, ID last weekend.
The trio, made up of Harold Muther, Winchester J. Slade, and Ronald Pickles, brought a high-energy show and a decidedly classic sound, with three-part harmonies and melodies reminiscent of everything from vintage Zombies to The Troggs to The Band.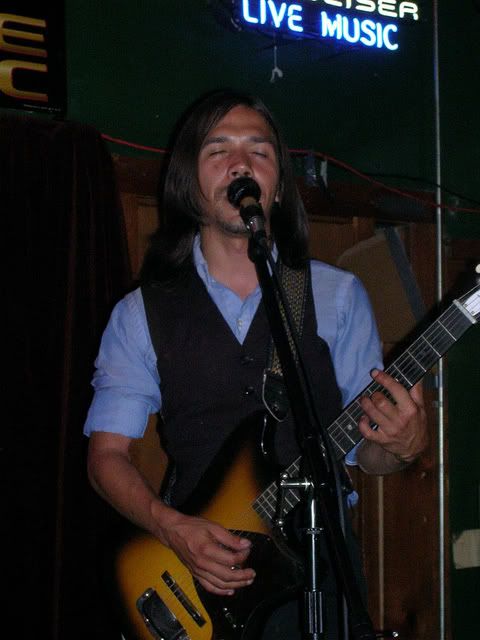 Harold Muther on vocals and, alternately, guitar and drums.


Winchester J. Slade on vocals, also alternated with Muther on guitar and drums.


Ronald Pickles supplied the often classic R&B-infused bass lines favored by the band and sang back-up harmony.
The Friends of Rock n' Roll rounded out the night with an encore set of covers they hadn't played in years, to the delight of a dancefloor full of drunken revellers. Read more about the band's on the road exploits on their tour
blog
(which includes a cautionary tale about the decision to play in Iowa City).

More photos from the show are here.

Related content
here
.