Live: The Rubes
First National Bar, Pocatello, ID 8/26/06


The latest southeastern Idaho appearance from Salt Lake City's Rubes included the usual high-energy antics from the band, as they once again showed why they're quickly becoming one of the more enjoyable bills in the region.
The band ripped through old and new originals, as well as an eclectic batch of covers ranging from music by the Rolling Stones to Fats Domino to Biz Markie.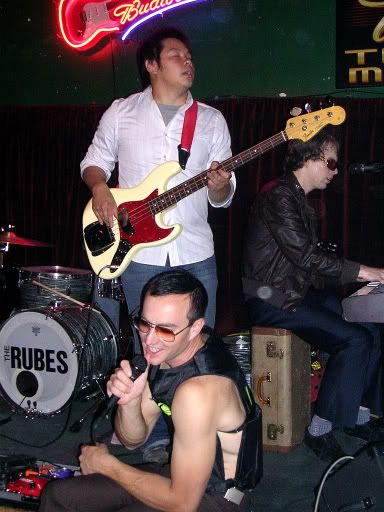 For most in the place, it wasn't an introduction to the band, but something was discernibly different than previous encounters. It was as if The Rubes had somehow since arrived at the decision to the turn it up to the proverbial "11", which they promptly did.
At one point, singer/pianist Greg Midgley was overcome by the sheer rock-&-roll-ness of it all and hit the deck. It was one of a couple of such feats from the man who first introduced himself to Pocatello a year and a half ago by throwing himself upside down into a garbage can during a performance.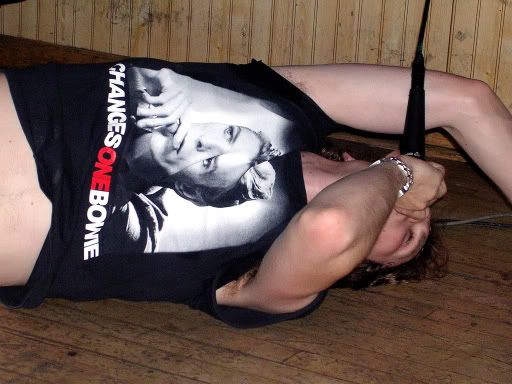 The Rubes have plans for an upcoming double album, with their softer and louder sides receiving equal billing. In the meantime, the recommendation is to seek them out and quick, justice suggests that they won't be playing the musical backwaters of America forever.
Many more pics from the performance
here...