Show Post: In House #1442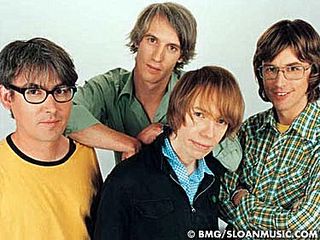 The men of
Sloan
, somehow hailing from Halifax, Nova Scotia, have been crafting delicious power pop for nearly fifteen years. Willfully uncool at times, the band has carried the torch of bands like the Raspberries and Big Star through the grunge era on into the current indie craze. Their latest release,
A Sides Win: Singles 1992-2005
, serves well as both a flattering retrospective and a primer for newcomers. It features all of their fifteen singles, plus one new song.

In House #1442.
Airdate: 9/2/2005
Focus: Recent release from Sloan,
A Sides Win: The Singles 1992-2005
, plus new music from the Standard, Big Star, New Pornographers and more.
PLAYLIST