Show Post: In House #1436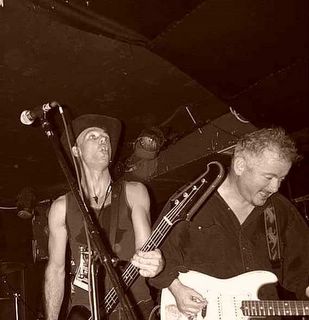 The Waco Brothers, led by Jon Hartford, are back with their seventh release,
Freedom & Weep
, a sozzled and sudded diatribe addressing crumbling democracies, election night jitters, fake jet fighter pilots and Amerika circa 2005.

In House #1436.
Airdate: 8/25/05
Focus: New release from the Waco Brothers,
Freedom & Weep
, plus new music from Ox, Drive-By Truckers, Iron & Wine and Calexico and more.
BONUS- MP3s from today's show:
Ox- Carolinah(MP3)

Oakley Hall- Landlord(MP3)
PLAYLIST