Live: Josh Ritter
Redfish Lake Lodge, Stanley, ID 8/20/06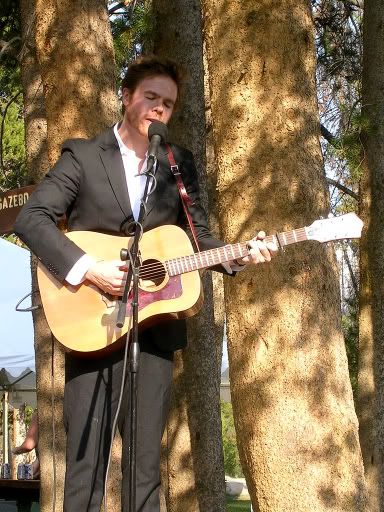 Making just his third performance appearance in his home state, Josh Ritter wowed the homefolk with a lakeside solo set. His setlist included songs from each of his four releases, including his 1999 self-titled debut, as well as a John Prine cover.
Even without a full band, Ritter's performance was dynamic, perhaps surpassing studio versions of songs like "Bone of Song," and "Idaho." Elsewhere, he stepped it up when he needed to on acoustic but "electric" versions of "Wolves," and "Me & Jiggs."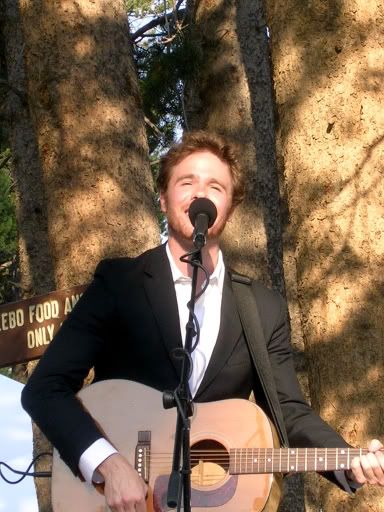 One thing Ritter's performance highlighted is the sheer joy with which he plays. From the smile on his face throughout to the stage stomping that eventually spilled his beer, it was obvious there was nothing anywhere else he'd rather be doing.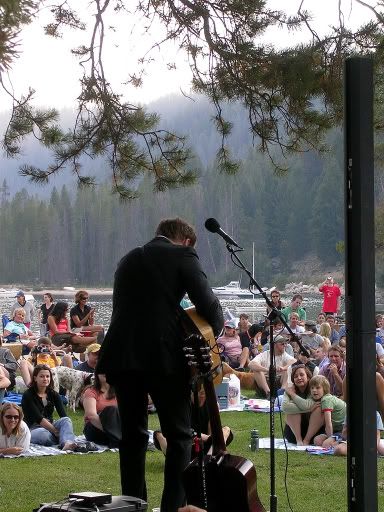 And what a place to do it: that's Redfish Lake and the Sawtooth Mountains as the backdrop. There could hardly have been a more perfect setting for music that seems to both rely on and evoke an Idaho kind of vibe. This was Ritter comfortable and at home, playing in his own backyard.
Many more from the performance to see
here...
Watch for the In House interview with Josh Ritter coming later this week.