Show Post: In House #1506
Massachussetts-based bluesman
Albert Cummings
began his solo career by essentially fronting
Stevie Ray Vaughn
's Double Trouble on his 2003 debut,
From the Heart
. Not a bad beginning, to be sure, and while it fueled the inevitable Vaughn comparisons all the more, it also brought Cummings to the immediate attention of many in the blues world. For the most part, Cummings writes songs based in the working-class world from which he hails, all backed by guitar playing that has been called exhilarating, though the word is that he remains humble about it. His most recent release is last year's
True to Yourself
, out on the
Blind Pig
label.
In town for a performance tonight at Michele's City Lights in Pocatello, ID, Albert Cummings stops by our studio for an interview and acoustic set.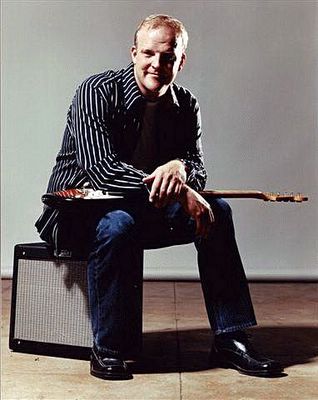 In House #1506.Airdate: 12/05/05.Focus: Albert Cummings live In House.
PLAYLIST