Live:
John Vanderslice with St. Vincent
Kilby Court, Salt Lake City, UT 4/9/07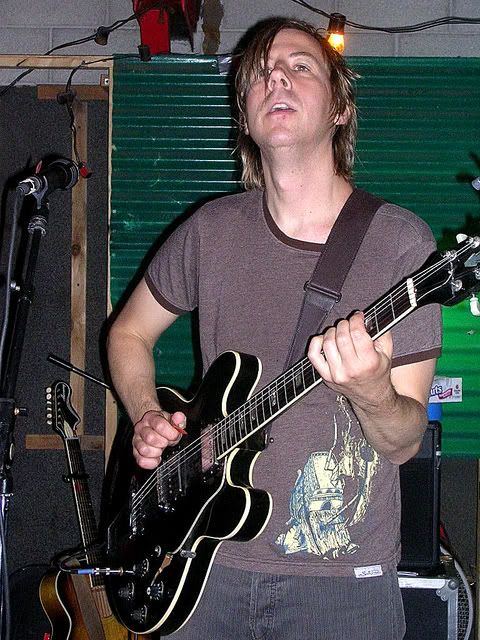 Singer, songwriter, producer, and all-around nice guy John Vanderslice made his annual return to Salt Lake City last week, among the first dates on a tour that sees him joined by Dallas-based one woman band St. Vincent through the second week in May.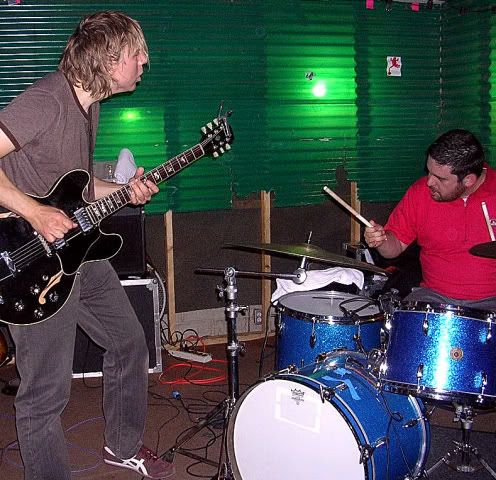 Leaving most of the members of his now regular band at home, JV did bring along drummer and longtime co-conspirator Dave Douglas, who also managed to somehow play sound samples and a bit of Moog. The duo served up plenty from the back catalog, while also premiering a couple of songs from the upcoming full-length album, due out in August on Barsuk.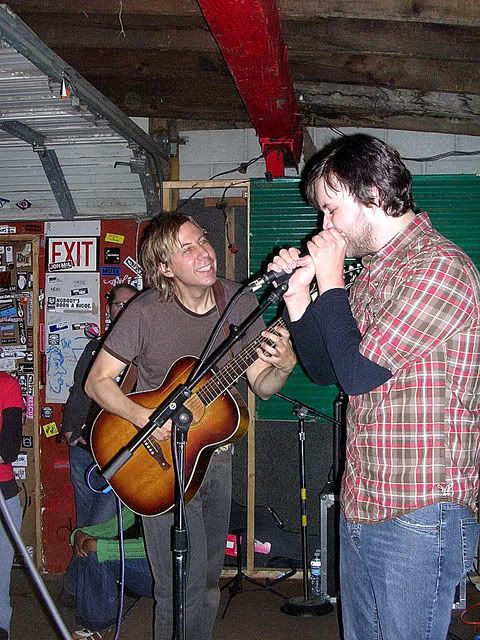 Among the high interest points from a show that also included a duet with St. Vincent and an unplugged rendition of "Me & My 424," (performed with, and from the middle of, the audience) Vanderslice also made good on his website offer to host a sort of

Vanderslice Idol

. This is "Jason" from Salt Lake City, who laid down a rather impressive vocal turn on "Radiant With Terror."

Plenty more photos from Vanderslice's set here.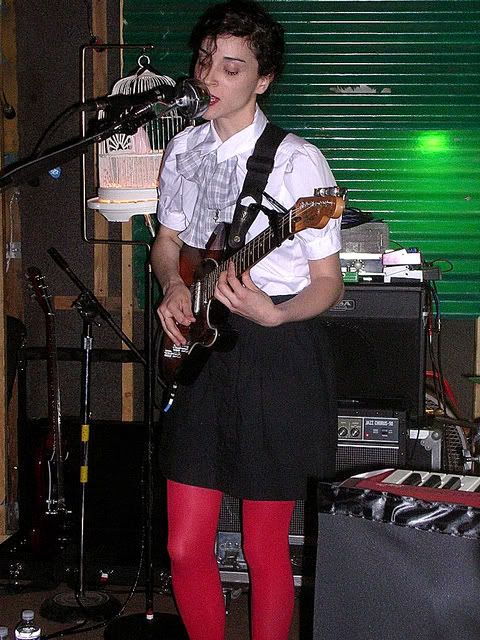 Her live introduction to most in the area, St. Vincent took to the stage in striking red leggings and delivered a unique and varied set, moving between charming and intense. Most of the songs performed appear on her upcoming Beggar's Banquet debut

Marry Me

, due out in July, though she also delivered a stunning reading of Nico's "These Days." All stage-stomped beats, disarming vocals, and unexpected flourishes of distorted guitar, it's not difficult to see why the blogosphere has been in love with St. Vincent for a while now.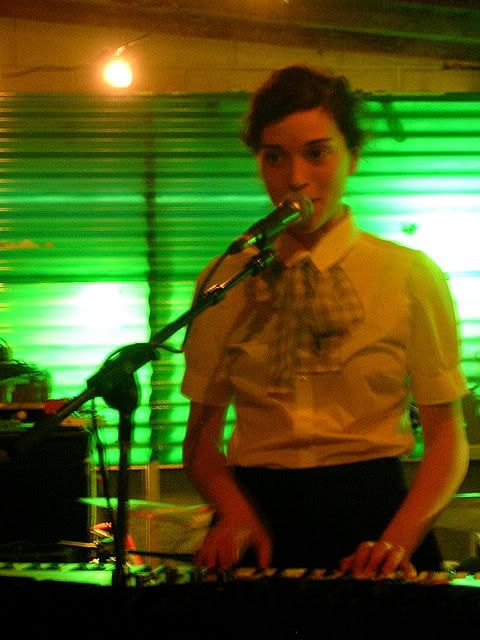 See a few more from St. Vincent's set here
.
Labels: indie, john vanderslice, live, photos, st. vincent