In House #1769:
Lee Hazlewood's

Cake or Death
J
anuary 23rd marks the release of what looks to be the swan song for iconoclastic singer-songwrite
r-producer-labelhead
Lee Hazlewood
. Forty-four years after the appearance of his debut, Hazlewood releases
Cake or Death
, an effort that is at once oddball, biting, hilarious, bizarre, self-depricating, and poignant-- in short, a release characteristic of the eccentric maverick. Adding an extra level of heavy to the mix this go around however is the fact that Hazlewood was earlier this year diagnosed with renal cancer, meaning that
Cake or Death
could very well be his final release, and in many ways he's fashioned it as such. Of course, given Hazlewood's track record it's not surprising that that
doesn't
mean a sentimental weep session; it's also not surprising that it instead means going out entirely on his own terms, whether that means a remake of sorts of "Some Velvet Morning," sung by his eight year-old granddaughter, or a duest sung mostly in German with Bela B. Elsewhere is a re-recording of Hazlewood's tune "These Boots Are Made for Walking," (here identfied as "Boots") that uses the darker, originally intended melody aided wonderfully here by Duane Eddy's guitar. It boils down to a warts and all celebration of a musician whose influence has been felt from Phil Spector and Nancy Sinatra to Beck and Howe Gelb.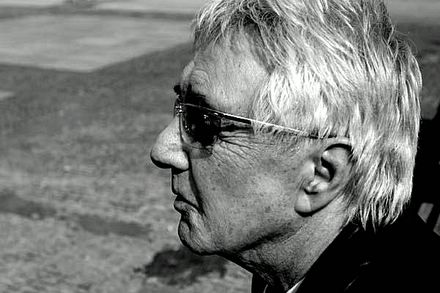 Lee Hazlewood
In House #1769.
Airdate: 12/20/06
Focus: Upcoming release from Lee Hazlewood,
Cake or Death
, plus music from Nancy Sinatra, Willie Nelson, Calexico, and more.
BONUS MP3-
Lee Hazlewood (with Bela B.), from
Cake or Death
:
"The First Song Of the Day" (MP3)
PLAYLIST
In House
PODCAST #224